Kat-Metal Oy, which employs 19 recycling professionals in Finland, recycles materials that contain precious metals, such as catalytic converters and electronic scrap, in an environmentally friendly way and at the most competitive prices in Finland.
Working with us is easy as we continuously develop our operations according to our customers' needs. We can collect your precious metal scrap from your location, or you can ship or post it to us. We always ensure a fast and high-quality service. We fully comply with the requirements of the ISO 14001:2015 certificate.
We know our business inside and out.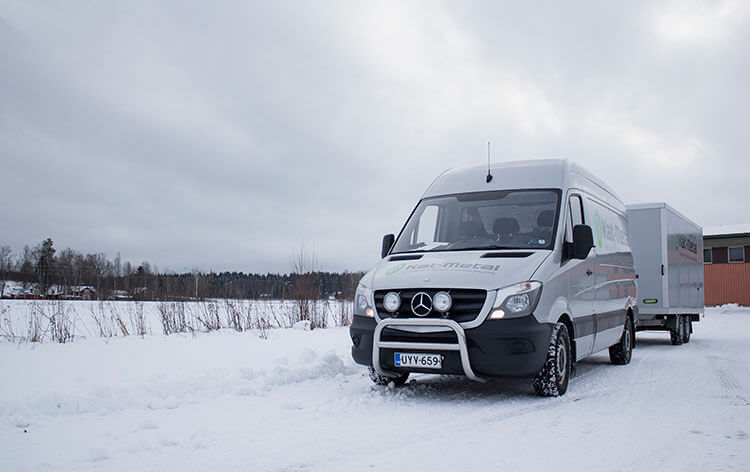 Suitable equipment
Our vehicles and equipment also comply with all applicable standards and requirements. All our lorries, vans and trailers are registered on ELY Centre's waste management register in accordance with the Finnish Waste Act. We also complete a shipping document whenever we collect or receive recyclable material.
The recycling of used catalytic converters, electronic scrap and their raw materials is an important environmental act. The largest possible amount of scrap material will end up in recycling and reuse when the stages between the generation of scrap and the reuse of raw materials are smooth and profitable for all parties involved.
Our systematic collection method enables the quick collection of scrap directly from our customers' premises and a market-based price evaluation on site. Our operations are carried out in accordance with environmental laws and regulations, which reflect our commitment to our values: pollution prevention, transparency and reliability. We have been certified under the ISO 14001:2015 standard since April 18, 2016.
We also provide consultancy services and advise our partners on recycling practices and product knowledge.